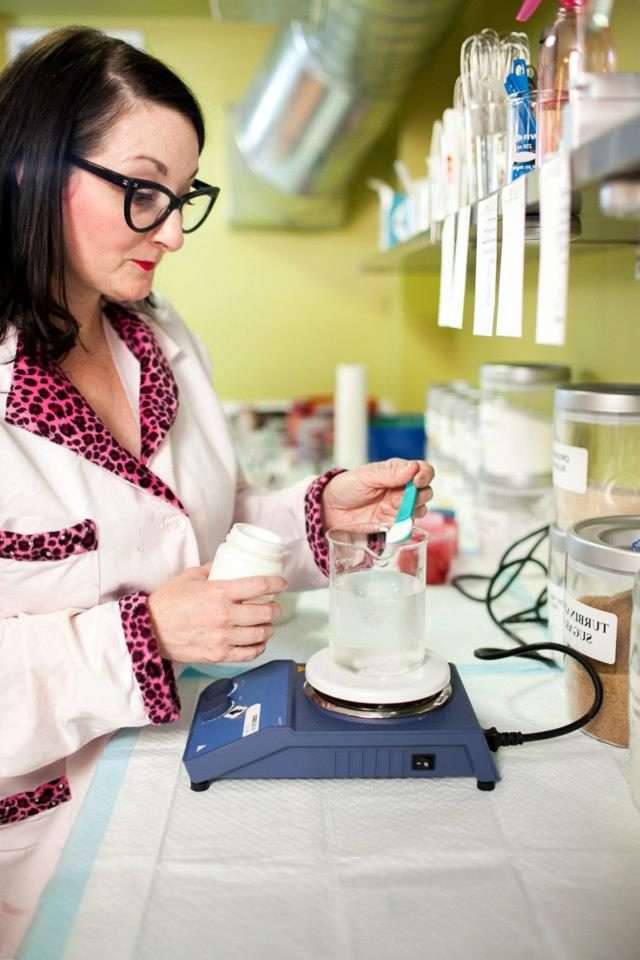 Everyone knows me as Dr. Jen, a moniker I picked up when I had a storefront in Seattle for several years. I am not an MD, I have a PhD in biophysics and biochemistry, hence the 'Dr' moniker (tbh, it makes me squirmy to be called Dr outside of a conference or a job interview, but it has caught on, and I can't stop it now). I did my undergraduate work in pathogenic microbiology. Since 2007, I have been involved in creating skincare and cosmetics products that are safe, but also that work. My focus is on safety and efficacy, not on 'natural,' 'organic,' or whatever other marketing terms for woo bullshit they're using today. My products have been created and developed by me, and are made by me in my Beauty Lab in weird-ass Rio Rancho, NM.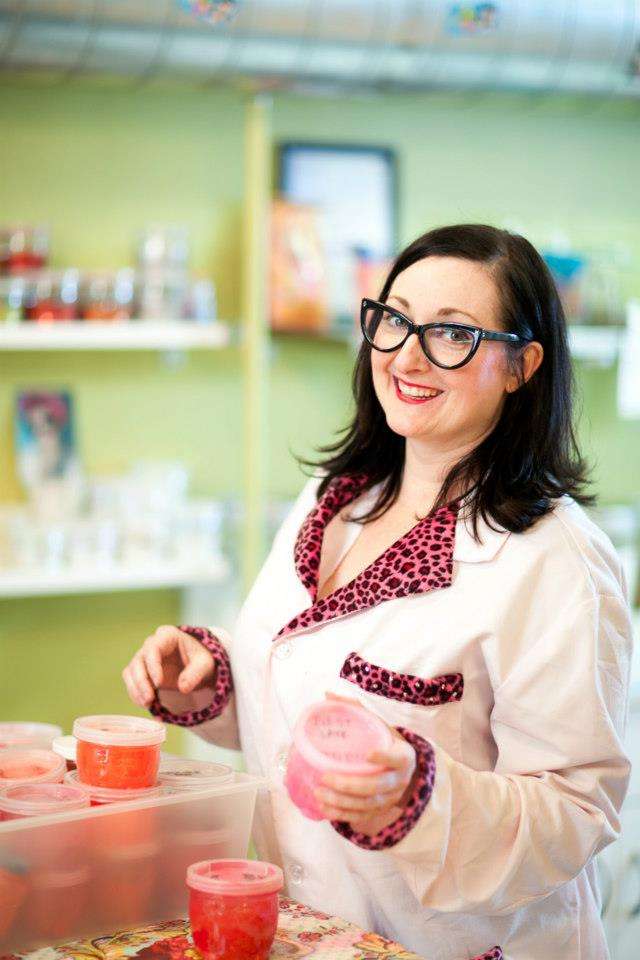 It's time for your yearly reminder that nothing ages your skin faster than cigarette smoking and UV exposure. I remember in high school, everyone was always tanning, and I was relentlessly mocked for my paleness. Welp, I've seen the Tan Girls recently, and they look like shoe leather while my pale, non-tanning ass does not. So put the cigarettes down and sunscreen up! Your skin will thank you. ... See MoreSee Less
Recently one of the "tanners" was in people you may know and I legitimately thought someone had made another fake account with my recently deceased mother's photo and a filter. I was friggin angry… and then laughed really hard. It was a ride I tell ya.
I know 30 isn't old, but I look at former classmates of mine who used to get tanned heavily (artificially and from laying outside at the pool or lake in town) and they all look MUCH OLDER than I do lol. Meanwhile I (who was always teased for being so fair skinned) look younger than my age, still. They would constantly ask me to go to the tannings beds with them, I refused. They'd tease me for lathering myself with sunscreen and wearing hats and avoiding the sunlight, trying to STAY pale. My grandfather died and he had skin cancer, and my skin is very sensitive. When I'm in the sunlight too long, even lathered in sunscreen, I start to ITCH terribly and it stings.
My parents used to take me tanning before vacations when I was a kid because I was so pale. It was a common recommendation at the time to "help avoid sunburn." Yikes.
Even though I have *juuuuuuust* enough melanin to tan deeply without burning terribly, I never went indoor tanning in highschool because "why pay for skin cancer when you can get it for free? Duh." 😅
Sadly I see the sun and instantly burn. Never been in a tanning bed. I need to see a dermatologist :/
I had one bad sunburn once, otherwise I do my best to avoid the sun altogether (see: my vampire complexion) When that's not an option, it's super SPF for me.
As a smoker who spends all day in the sun … thanks for the reminder. ❤️
My grandmother had loads of wrinkles and used herself as a walking billboard for not smoking. 30 years of smoking really altered her skin, despite protecting it feel the sun.
Where I used to live was a lady in my building who was even more tanned than this, and she would sit on her balcony with one of these reflectors. True story! 😣 ETA: We referred to her as "Magda," too!
Yes! I went to school with a lot of girls who loved to tan. Sun lamps were big back then, and girls would stay under them all weekend and come into school on Monday looking like Malibu Barbie. I was called ugly for being so pale. Now, 30+ years later, I'm having the last laugh. My profile picture is me at age 54. I think I have done well by my skin!
I'm *almost* glad I have rosacea and the sun is a trigger so I avoid it like the plague. I've had a few bad burns over the years and now I try to be super careful.
I had a dermatologist tell me to lay in a tanning bed when I was in 8th grade to help clear up my acne.
Ditto! I was always ashamed of my inability to tan (I just🔥) and now I'm glad!
I still look like I'm in my mid 20s (I'm 39) and the smokers and tanners in highschool look so old and haggard. I am always shocked to find out a woman is in her early 30s looking like leather.
I've noticed people are really terrible at judging how old they look.
Seaweed too... all smoking🧜‍♀️
Haha! Reminds me of tiktok that I saw where the lady was like "I'm 35!" And people didn't believe her because she looks pretty old. Anyway, she admitted that she would tan a lot and smoked. Apparently that's what caused her to look older.
As a makeup artist who sees a looooooooot of faces, can confirm!
Hey it's my neighbor who used to live across the street I was wondering if she was trying to become a person of color!
Don't forget sunglasses either.
does vaping and smoking weed also count??
I wish that high school me knew what current me knows, I'd have kept my pale ass out of the sun.
I smoke and tan. Im almost 50. Genetics play the single largest role in aging. Many things like smoking and sun can exacerbate bad genetics.
Load more